Sell Your House For More, Guaranteed!
Are you thinking of selling?
Be the house that stands out from the rest. Steel Realty Group is the only true full service, one stop listing company. We sell faster and for more money, guaranteed. Serving King, Snohomish
and Pierce counties.
Next Level Sales & Marketing
We do everything to prepare your house so it sells for TOP dollar! We will transform your home to stand above the rest. We specialize in home staging and design makeovers so your home will sell for more and faster! We are the concierge service that will save you time and money. We will implement our proven system to enhance your home's highest potential, matching your timeframe, budget and expectations. We specialize in taking care of every aspect of the home sale and preparation. We perform a hundred-point property condition report, highlighting the potential property value increases. We'll prioritize a makeover summary of potential repairs and modifications that will increase the value of your home as well as looking at the condition of existing elements. We are the true one stop, full-service listing company.
Home Makeovers
Our system will get you the maximum return on your investment. At Steel Realty, we focus on adding massive value to your house through necessary interior and exterior makeovers paired with proven staging techniques. We realize the common pitfalls in choosing design aspects for homes and when hiring contractors. This is why we have created the home makeover system. We start by giving you a detailed proposal, based on your budget, to increase the value of your home. Our proven, proprietary system involves creating a custom home makeover and staging package for each customer. The key is to spend the right amount to give you the highest return, and that requires a comprehensive analysis of what should and shouldn't be done.
Award Winning Staging and Design
Imagine walking into a well-lit, beautifully furnished house. The furniture is arranged in a way that maximizes both space and function, yet offers a distinct style. You picture yourself sitting by the bay window in the morning, reading the news while drinking a hot cup of coffee before going to work. Then you picture entertaining friends, who sits where, how the kitchen bar extends into the space in an ideal way to serve a small, intimate gathering. Now imagine the feeling of being home. It is proven staging can increase the value of your home by 1-15%. That is why we recommend every listing utilizes home staging.
Comparative Market Analysis: What Your Home Could Be Worth
Is your home ready to be sold for top dollar? There are many things to consider when answering this question, and each home is unique. At Steel Realty, we don't look at your home for what it is, but for what it could be. Our analysis is far more than just looking at what your neighbor's house sold for. Your house could be worth less, or more, than your neighbors, so accurately determining the negative and positive attributes are crucial elements. There are many variables that we consider when comparing your home's value such as timing, home condition, market conditions, budget, occupancy status, and seller expectations. Here at Steel Realty Group, when we look at what your neighbor's house sold for, we also look at the reasons for why it sold for that amount. We understand that the process is far greater than these items here. And that's why we have written the book, "I Know Why Your House Didn't Sell". This book can be viewed directly on our website. This book was written for home sellers to read before they sell their house, but is definitely valuable for people who haven't successfully sold their home.
Professional Photography and Videography
We use amazing professional photography and drone videography to ensure your house stands far above the competition. 95% of the home buyers start their search online today. It is our goal to show the most positive attributes of your to peak the curiosity of the buyers so they have to come see it. Our breathtaking HD photography videos allow us to market your house to a multitude of additional marketing channels to give your home maximum exposure.
Focused Print Media
Print marketing is one of the best ways to showcase your home. Your home will receive the highest quality professional level marketing along with extreme attention to detail that will attract buyers from near and far. This includes luxury listing signs and listing flyers, post card mailings, hyper-local community profile reports that highlight local amenities, schools and their rating, outdoor reports, dining reports. Our marketing material not only has the look of luxury, it has the feel of luxury.
Next Generation Marketing Strategy Plan
Digital marketing is the best way to showcase your home to the world. With digital marketing your home can be visible to the world within minutes of posting the listings. This includes Facebook and Google ads, high traffic websites. Our systems include geotargeting, IP Targeting, Social Targeting, a Custom Home Website, Virtual Tours, 3D/Virtual Reality, Google and social paid marketing and retargeting. We also utilize HD and Drone Photography, Interactive Boundary Maps highlighting city, zip code, neighborhood, we pinpoint & emphasize the aspects of your home that MOTIVATE buyers! Our extensive network of buyers, social media, public relations and direct mailing strategies enable us to AGGRESSIVELY market your home. We pride ourselves in our ability to price your house correctly the FIRST TIME to maximize profits and quickly sell in today's complex market.
Partner Networks
Your home will be posted on the Northwest Multiple Listing Service, which feeds out to over 1000 real estate broker websites. In addition we syndicate your home on 100s of additional real estate websites including over 60 of the top visited property websites in the US.
Escrow and Title
Our team of professionals includes Endpoint Title and Escrow, who are more than just a digital title and escrow company, they are a tech driven company creating a modern closing experience. This new approach will never leave you wondering where we are in your closing process. Endpoint creates a hassle-free closing that saves customers not only money, with their flat fee, no hidden cost approach but time with transparent technology and no-cost mobile notaries, that allows you to sign paperwork in the convenience of your own home.
VIP Seller Program
This is a comprehensive 20 page guide that walks you through every step of the sales process so that you will never have to wonder what the next step. This is a blueprint of everything to expect in your real estate transaction.
Home Warranty
Sell your home faster and easier. Adding a home warranty to your listing gives you a competitive advantage. By having your home pre-inspected and covered by a home warranty helps prevent post-sale headaches, helps keep deals together and attracting quality offers.
Get to Know Matt
Matt has spent more than 20 years mastering his craft as a real estate professional. As a full service broker, Matt's dedicated approach to leveraging his passion and commitment to providing the highest value possible for his clients has gained him recognition by the New York Times, Seattle Times, and the Seattle Weekly. He has developed a unique home selling system that has proven to increase the sales value of a home by 6-20% above what other brokers are able to sell at. Matt is considered the best of the best, consistently performing in the Top 1% of all brokers throughout the country. He owns Steel Realty Group and Intext Staging, specializing in the Seattle and Bellevue area. Schedule a Zoom call today https://calendly.com/mattsteel
Make it easy as 1, 2, 3!
Start simplifying your home journey with Steel Realty today…
Schedule A Call
Schedule a one-on-one no commitment consultation with our True Local experts.
Create Your Plan
We will create a custom step-by-step plan that will get you the best results possible.
Reach Your Goals
Schedule a one-on-one no commitment consultation with our True Local experts.
Success Stories
We look forward to showcasing your success story here next.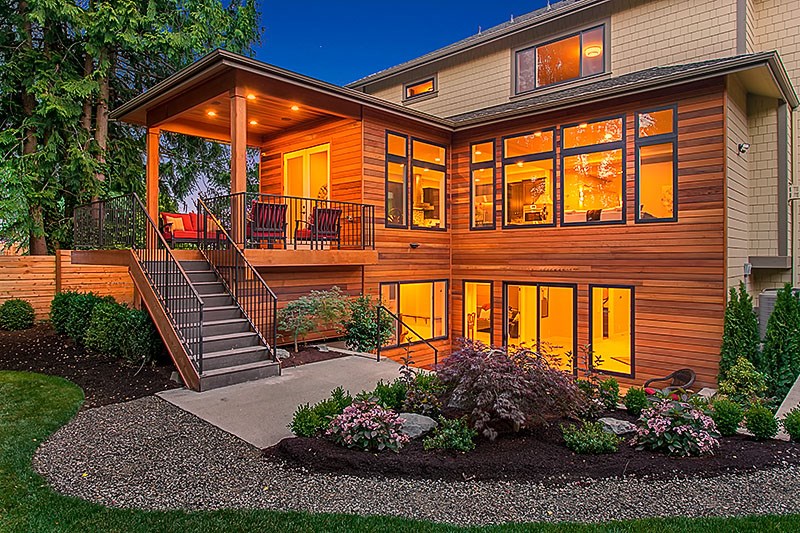 10020 NE 21st St - Bellevue
$2,900,000
"Matt was a crucial team player. His vast knowledge of the construction process, quality control, management and understanding of the luxury design elements were crucial to this project's success. He was able to exceed our price expectations."
More Success Stories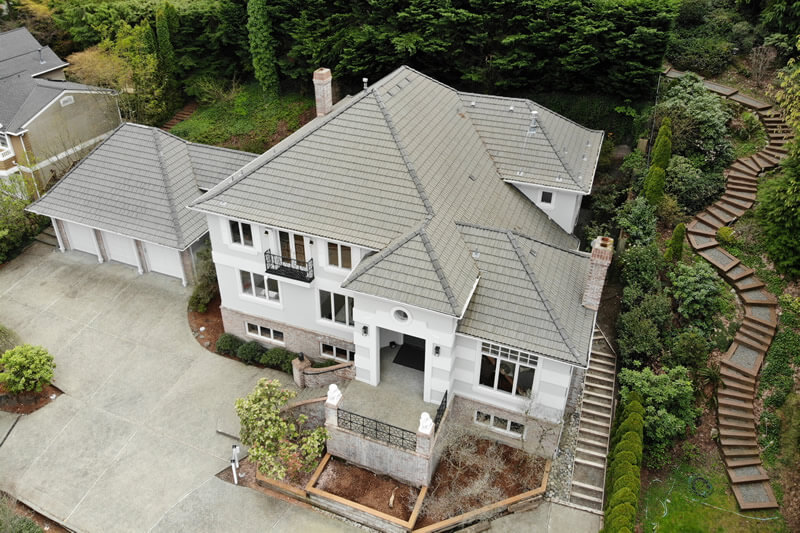 18009 SE 40th Pl - Bellevue
Sold for $2,400,000
"Matt was recommended to me through a contractor. The contractor had told me about this real estate broker who specialized in home makeovers and luxury properties. The makeover process was seamless. I moved out of the house, selected a remodel budget of $200,000. Their team implemented and completed the makeover in a month and a half. They elegantly staged the entire home and I had no out of pocket expenses and was able to pay all expenses at closing. Truly a unique opportunity and I thank Matt and his team for the great job."
More Success Stories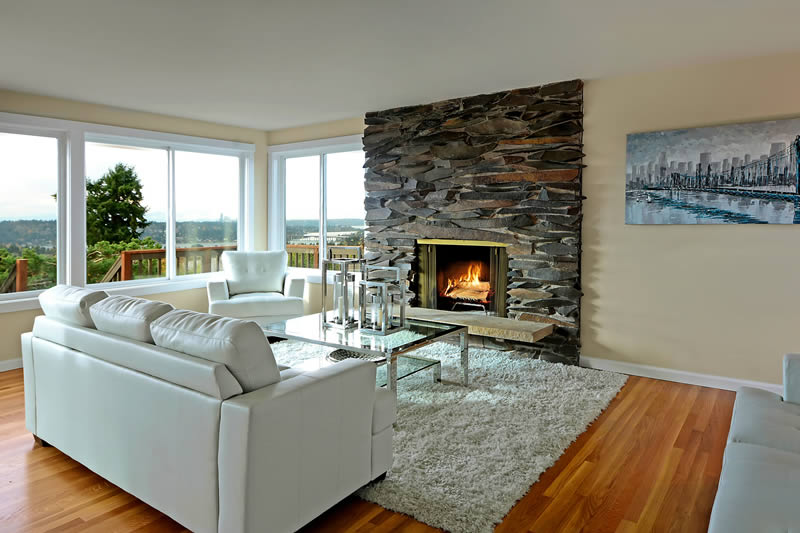 4511 134th Pl - Bellevue
Sold for $1,500,000
"We are extremely grateful that we chose Matt Steel as our real estate broker. He was able to offer recommendations and solutions that increased the sale price of our home far greater that we ever expected. He truly handled everything working with all the contractors, picking out colors and materials. His team finished the job on time and within the proposed budget. We're happy to call Matt Steel our real estate and a friend for life."
More Success Stories